Business Network Consulting, Support & Managed IT Services



The Launch Pad offers a complete range of consulting services for a variety of organizations, schools and government offices. We specialize in small businesses with zero to sixty employees and are intimately familiar with your needs, challenges and budgetary concerns. Our staff consists of highly trained technical advisors, our expert sales team and technicians including Certified Novell ,Apple, Microsoft Network and Cisco engineers. We also offer a variety of custom software solutions. For first time customers, a complete hardware and software needs analysis network evaluation is available. We offer annual support agreements as well as on-demand service for our clients. 24 hour, emergency response and quality of service contracts are available. Whether you are planning a whole-scale technology change, or simply trying to keep up with your growing environment or your competition, you can count on The Launch Pad to provide the state-of-the-art hardware, software, technical and business expertise you need to be successful.

If you'd like to schedule an appointment or just to discuss your needs and current situation, please contact our Sales Team at 888-920-3450 extension 202 or sales@launchpadonline.com. Have a specific project in mind?

Server & Network Management


Build a Solid Foundation for Seamless Growth
Small businesses often start with an IT system implemented on a shoestring budget. Lacking a proper foundation, a series of band-aid fixes often get piled on top of a weak foundation. As a business grows, stability and scalability issues can hinder the success of the organization. Such environments need proper assessment, intelligent strategic planning, and broad-based expertise to upgrade to an IT infrastructure that will provide the solid foundation to meet critical business needs and ease future growth. The Launch Pad can assess your needs and make the right recommendations for your servers and networking components and implement those recommendations with hardware selected to meet your specific needs and your future growth!

Communications, Wireless and Mobile Solutions



The Launch Pad's Wireless Consulting Services offer small businesses a fast, affordable way to select and integrate the latest wireless technology. Few small businesses have in-house IT staffs with the expertise or time to keep up to date on the fast-changing world of wireless products and services, and even fewer have the field experience to cut through the hype in order to identify and integrate optimal connectivity solutions.

The Launch Pad's extensive background both as an integrator and consumer of wireless technology makes it possible to offer expert consulting support for a broad range of wireless applications. Consulting services available from The Launch Pad cover a variety of wireless technologies including:

Mobile Connectivity and Synchronization

The Launch Pad's wireless consulting specialists can help you integrate RIM BlackBerries, Personal Digital Assistants (PDAs) and Smartphones into your IT network by offering expertise in network infrastructure, data synchronization, security, and mobile application development. Find out more about The Launch Pad's mobile connectivity and synchronization consulting.

Wireless In-building Networks
If you are using 802.11 (WiFi) wireless networking to expand the reach of your office LAN, The Launch Pad can help you design a viable WiFi topology, recommend appropriate hardware and software components, and integrate access points, wireless LAN client adapters, bridges, antennas and accessories. The Launch Padcan also help you create a wireless security strategy that fits within the security plan for your entire business network. Find out more about The Launch Pad's wireless LAN consulting services.

Building-to-Building Wireless Bridging
The Launch Pad offers expert wireless consulting to help you plan, implement and maintain point-to-point and point-to-multipoint wireless bridges that give you an inexpensive way to integrate multiple buildings into a seamless network. Find out more about The Launch Pad's wireless bridging consulting services.

Security

Managing and coordinating virus protection, intrusion detection and defense along with the recovery of critical systems requires an on-going effort that entails a variety of tools, procedures, and policies. The Launch Pad can assist you at any level in your efforts to protect your information system, from security audits to creating a comprehensive security strategy. The Launch Pad offers affordable hourly or contract service to help small businesses set up and maintain secure networks based on Microsoft Windows and Cisco technology.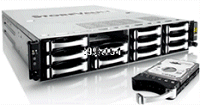 Storage & Data Protection

The Launch Pad is experience in a wide variety of storage and data protection technologies. We can provide you help you design the best solution for managing and protecting your data including backup systems, NAS and SANS storage and local and remote data redundancy solutions.

Onsite Management

Some IT problems require onsite support and troubleshooting. The Launch Pad has built a strong team of experienced, Microsoft-certified field technicians and engineers who can deliver technical services anywhere in Central Florida. The Launch Pad also provides onsite service throughout North America to clients who have WAN-connected offices or affiliates and through a regional network of specialized service providers.

Remote & Help Desk Support

The Launch Pad's remote and help desk support support and troubleshooting services give you the greatest leverage for your IT budget. Sophisticated remote access tools and experienced technicians and engineers combine to enable The Launch Pad to resolve many IT problems without wasting time and expense by traveling to your site.

Best Practices

The Launch Pad's staff of Microsoft and Cisco certified consultants average more than ten years of real-world industry experience, in the trenches of IT support, performing a wide variety of technical projects for a broad range of clients. Each consultant brings a set of personal best practices from this extensive industry experience, and these are further refined by the company-wide best practices training that The Launch Pad instills in its consulting staff. This means you get not just expert technical skills, but a consultant with proven methods for how to apply those skills to solving real-world business problems successfully and in a repeatable fashion.