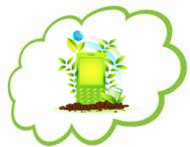 Is your company prepared for the Cloud technology evolution? By 2016 more than 900 million tablets will be in the hands of users. An estimated 21% of small business will take on Cloud services. The Cloud and "green" technologies are inviting small and medium sized businesses to change their infrastructure and reduce their technology footprint.

Join us as Launch Pad CEO, Ilene Rosoff discusses, "Blue Skies, Green Cloud – The Hottest Ways to Squeeze Value from the Cloud". The spotlight will be on must-know Cloud forecasts, deskless technology trends and sinkholes to avoid in your technology future. Discover how to grow your business in the Cloud, save "green" and "Go Green" in 2012!

Complete this Form to Download our Webinar


Take a Sneak Peek at Some of the Highlights:
15+ Green Money Saving Tips: Learn what resource eaters are in the workplace, how apps can help you stay Green and other instant tips that businesses can implement to become more Green and begin saving money.

Go Green: Discover the core components of Green IT. Learn how to leverage resource reducing deskless technologies, like smart mobile, and gain a truthful understanding about emerging technologies that are forcing businesses to implement change.

The Cloud is "Green IT 2.0": Why are small businesses taking advantage of the Cloud and how are cloud-based delivery devices and online collaboration tools pushing green agendas and making Green IT the path of least resistance?

10 Quick Way to Squeeze Value from the Cloud: What are the real reasons your company needs to use Cloud technology? Discover how our Cloud Integrator Calculator can analyze the true value of Cloud Computing for your business.
For more information contact Megan Meisner, mmeisner@launchpadonline.com or 813-448-1700 x210