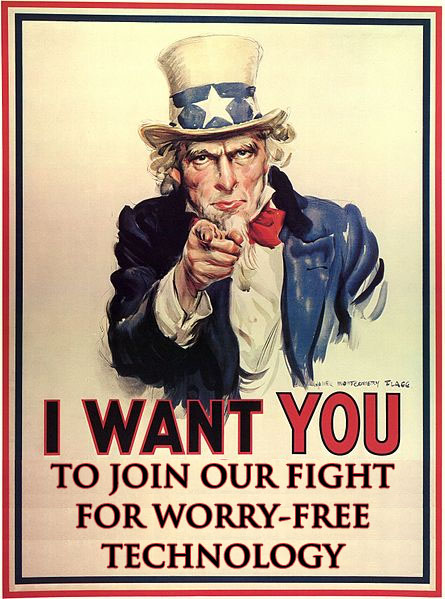 By 2016 an estimated 21% of SMB's will rely on Cloud services for the majority of their technology delivery – Don't let your business fall behind! The Launch Pad's RevITup SilverCloud Business Care Series can allow your business to save money on technology costs and increase profits!

We are looking for dynamic organizations to join our fight for low cost worry-free technology and we want you! We believe your company is the perfect fit for our RevITup SilverCloud Business Care Series offering. In that spirit, we have assembled a special offering for just for you – A free SilverCloud Technology Assessment!


Please Complete This Form to Schedule Your SilverCloud Technology Assessment





Receive a $50 Amazon Gift Card when we complete a Free SilverCloud Technology Assessment for your company.



Our Free SilverCloud Tech Assessment Includes:

• Review your current environment to determine where your business can benefit from Cloud services, smart mobile technologies and hosted applications.

• Provide your company with a technology roadmap that includes a 3, 5, 10 year ROI analysis for virtual migrations.

• Full server restores and instant file, email or database restores.
Our RevITup™ SilverCloud Business Care Series provides:

• 24x7x365 Monitoring of all Server, Workstations and Network Devices and Unlimited Help Desk.

• Cloud-Based file storage system, easy remote access to files and folders and continuous and reliable offsite backup.