Happy Holidays! The Launch Pad will be closed for Christmas on Dec. 23rd & Dec. 26th as well as Dec. 31st to celebrate the New Year.
Hello *|FNAME|*,

Here is another great edition of TechBytes.

Features

Top Cybersecurity Threats for 2023
Going into 2023, cybersecurity is still topping the list of CIO concerns. This comes as no surprise. In the first half of 2022, there were 2.8 billion worldwide malware attacks and 236.1 million ransomware attacks. By year end 2022, it is expected that six billion phishing attacks will have been launched. Continue Reading >>



9 VOIP Security Best Practices to Consider for Your Business


Voice over IP systems handle critical communication features such as business phone calls, conferencing, chat and voicemail through on-premises or cloud-based environments. These systems have proven especially useful as remote workforces have gained momentum, as they are often not tethered to traditional landlines and can be used from any internet connection. However, as with all technology upon which businesses depend, there are security risks related to VOIP which companies must be aware of in order to protect their operations, employees and data. Continue Reading >>




The Best Keyboard Shortcuts for Rows and Columns in Microsoft Excel


Everyone wants to work efficiently so learning ways to do small tasks quicker is always a win. All of the Office apps offer built-in keyboard shortcuts that reduce tasks to a mere keyboard shortcut. A keyboard shortcut is a combination of key presses. Continue Reading >>


4 Ways to Delete a Page in a Word Document
In Microsoft Word documents, unwanted pages — usually blank pages — are a common mishap. When entering content from the keyboard, pressing Ctrl + Enter is the manual method for forcing a new page, and while I recommend you not use that method, most Word documents have a few hard page breaks. Considering how easy it is to end up with a blank page, you might expect Word to provide an easy way to delete a page, regardless of how it's inserted, but there's no quick-click option that will do so. Continue Reading >>
Announcements

The Launch Pad CEO Ilene Rosoff Recognized as One of CRN's 2022 Women of the Channel for the Seventh Consecutive Year


Managed IT Service Provider, The Launch Pad, announced today announced today that CRN®, a brand of The Channel Company, has named Ilene Rosoff, President & CEO to its prestigious 2022 Women of the Channel list. The women executives who comprise this annual list span the IT channel, representing vendors, distributors, solution providers and other organizations that figure prominently in the channel ecosystem. Each is recognized for her outstanding leadership, vision, and unique role in driving channel growth and innovation.

CRN editors select the Women of the Channel honorees on the basis of their professional accomplishments, demonstrated expertise and ongoing dedication to the IT channel. This is the 7th year in a row that Ilene has been honored on the list. Continue Reading >>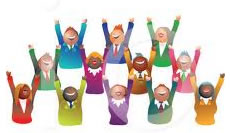 The Launch Pad is in hiring mode! Since our most successful team members have historically come from referrals, I'm reaching out to my most valued local networks and colleagues. If someone you know might be interested in the positions listed below, please ask them to submit a professional cover letter & resume to jobs@launchpadonline.com.

• Senior Network Engineer | MSP Help Desk

As a show of our appreciation, any referral we hire that stays on for 60 days earns you a $500 referral fee.

TechRecs
TechRec - How to Clean Your Computer's USB Ports

After using it for a while, any computer will get dusty. Maybe you wipe down the top and sides of your machine, but do you get inside the USB ports? Failing to clean your USB ports can cause bad USB connections and even kill ports. The good news is that USB ports are easy to clean. It only takes a few minutes to do, and you should do it at least once per month (or maybe more often if you own pets that shed a lot). Continue Reading >>


TechRec: Wired vs. Wireless Mouse: Which Is Best for You?

A mouse is part of every PC setup. Even though laptops come with integrated touchpads, many of us prefer the comfort of an actual mouse. But when you need to buy a new mouse, you might ask whether you should go for a wireless or wired one. Continue Reading >>

Tweet Digest - Highlights from the Month:
Survey finds that the number of employees who think their boss is watching is actually 20 percent higher than the number of bosses who actually are. http://ow.ly/bEPcV 1:35 PM Dec 11

Nearly 7 million records are compromised each day in the US, but how businesses respond determines whether they will recover. http://ow.ly/vllTG 2:11 PM Dec 18

How to train your employees to avoid online scams: 5 tips http://ow.ly/XjQnV0 9:31 AM Dec 16

Attacks including malware and cryptominers are targeting SMBs, and cybersecurity budgets can't keep up. Here's why http://ow.ly/9JSAa 12:35 PM Dec 14




follow us



Come and Blog with Us

Find expert IT advice, money saving tips and informative articles, breaking news on every aspect of technology for your business, all presented in plain English for easy digesting. Feel free to share your comments and make topic suggestions. We want to see it through your eyes and know what resonates most with our clients, our future clients, and our partners.