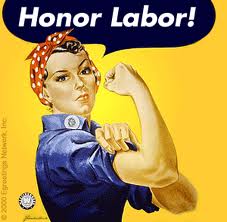 Happy Labor Day! The Launch Pad will be closed September 4th for the holiday. As always engineers will be monitoring and available for emergencies. .



Hello *|FNAME|*,

Here is another great edition of TechBytes.

Features

10 Time-Saving Tips for Speeding Your Work in PowerPoint

A well-polished presentation is an investment, not only in your message, but in time. Most of us don't have all the time in the world to put a presentation together and like it or not—sometimes, good enough must suffice. That's why working faster and smarter in PowerPoint is essential to finding the time to push beyond good enough to spectacular. In this article, I'll show you 10 ways to work a bit faster and smarter in PowerPoint.. Continue Reading >>

New Password Guidelines Make Your Accounts Easier to Secure


New password guidelines from the National Institute of Standards and Technology suggest the way we've been making passwords isn't as secure as we think. The original set of guidelines was written back in 2003 by Bill Burr, who now regrets much of his advice. His suggestions became the basis for most of today's password requirements, like requiring passwords to be changed frequently and include alphanumeric characters. Continue Reading >>


Is Your Printer Your Weak Security Link?


When you think about where security threats are within the office, you probably think immediately about your computers or maybe personal phones used by employees. However, your office printer has presented security risks for decades. Continue Reading >>


12 Surprising Office Wi-Fi Killers
Nothing grinds a workplace to a halt like a lack of internet access. Gone are the days of hard-wired desktops in every office. Work environments increasingly support staff and guests with Wi-Fi, which can create a surprising amount of strain on your office wireless network, especially given the rise of devices connecting.
Continue Reading >>
Announcements

The Launch Pad CEO Ilene Rosoff Recognized as One of CRN's 2016 Women of the Channel for the Seventh Consecutive Year


Managed IT Service Provider, The Launch Pad, announced today announced today that CRN®, a brand of The Channel Company, has named Ilene Rosoff, President & CEO to its prestigious 2016 Women of the Channel list. The women executives who comprise this annual list span the IT channel, representing vendors, distributors, solution providers and other organizations that figure prominently in the channel ecosystem. Each is recognized for her outstanding leadership, vision, and unique role in driving channel growth and innovation.

CRN editors select the Women of the Channel honorees on the basis of their professional accomplishments, demonstrated expertise and ongoing dedication to the IT channel. This is the 7th year in a row that Ilene has been honored on the list. Continue Reading >>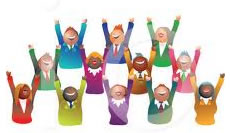 The Launch Pad is in hiring mode! Since our most successful team members have historically come from referrals, I'm reaching out to my most valued local networks and colleagues. If someone you know might be interested in the positions listed below, please ask them to submit a professional cover letter & resume to jobs@launchpadonline.com.

• Senior Network Engineer | MSP Help Desk

As a show of our appreciation, any referral we hire that stays on for 60 days earns you a $500 referral fee.
TechRecs
TechRec - Add Simple Automations to Your Workflows with Flic

CSending messages, creating tasks, writing emails, tracking our time, all tedious parts of our work days. At some point, we end up repeating a task that we do constantly. We already know that Zapier can help you automate tasks, but what would be the easiest way to kick them off? Continue Reading >>


TechRec - Conference Attendees Can Make Lasting Connections with Topi

One of the top reasons people attend conferences is to connect and interact with other attendees. It can be difficult to make meaningful connections if you wasting time trolling between sessions, peering at name tags. Continue Reading >>


Tweet Digest - Highlights from the Month:
Be organized - Small business owners need to prioritize cybersecurity. Take precautions to secure digital information http://ow.ly/bEPcV 1:35 PM Aug 21

Choosing the right software and apps are critical to running your business effectively and efficiently. Our picks http://ow.ly/vllTG 2:11 PM Aug 18

How you move a computer mouse may reveal if you're lying http://ow.ly/XjQnV0 9:31 AM Aug 16

Never install un-trusted software. Simple tips for avoiding malware infection http://ow.ly/9JSAa 12:35 PM Aug 14




follow us



Come and Blog with Us

Find expert IT advice, money saving tips and informative articles, breaking news on every aspect of technology for your business, all presented in plain English for easy digesting. Feel free to share your comments and make topic suggestions. We want to see it through your eyes and know what resonates most with our clients, our future clients, and our partners.