Happy Independence Day! The Launch Pad will be closed Wednesday, July 4th for the holiday. As always engineers will be monitoring and available for emergencies.
Hello *|FNAME|*,

Here is another great edition of TechBytes.

Features

Want to Ditch PowerPoint? Here are 3 Alternative Tools for Creating Presentations

Three of the most well-known presentation apps — Microsoft PowerPoint, Google Slides, and Apple Keynote — work similarly: You add a slide, insert content, then show the slides in sequence. All three of these software solutions work on all three of the major platforms: Web, Android, and iOS.

All three companies also continue to offer new features. Google added the ability to link slides, so that a change to a slide in one deck also allows you to update a linked slide elsewhere. Apple added the ability to record audio within Keynote. Microsoft added the option for people to dictate, instead of type, to add text in PowerPoint slides. Continue Reading >>



47 Keyboard Shortcuts That Work in All Web Browsers


Each major web browser shares a large number of keyboard shortcuts in common. Whether you're using Mozilla Firefox, Google Chrome, Internet Explorer, Apple Safari, or Opera – these keyboard shortcuts will work in your browser.

Each browser also has some of its own, browser-specific shortcuts, but learning the ones they have in common will serve you well as you switch between different browsers and computers. This list includes a few mouse actions, too. Continue Reading >>



How to Avoid Becoming a Ransomware Victim: Five Top Tips


Ransomware is one of the major threats computer users now face, even though recent reports suggest that many people don't actually know what it is.

Delivered via spam or phishing emails that trick users into clicking on malicious links, ransomware renders computer systems, devices or files inaccessible and holds the victim hostage until payment is made, usually in the form of bitcoins. Continue Reading >>




Do a Digital Spring Cleaning and Clear Out Cyber Clutter
A few simple steps from the National Cyber Security Alliance and Better Business Bureau will help you stay cyber safe and protect your personal data and identity all year round.

A few easy, actionable tips will help you stay cyber safe and protect your personal data and identity. The National Cyber Security Alliance (NCSA) and Better Business Bureau (BBB) are encouraging all consumers freshen up their online lives by conducting a thorough cleaning of their cyber clutter. With preventing identity theft a top safety concern for Americans, NCSA and BBB encourage everyone to make "digital spring cleaning" an annual ritual to help protect valuable personal data. Continue Reading >>
Announcements

The Launch Pad CEO Ilene Rosoff Recognized as One of CRN's 2016 Women of the Channel for the Seventh Consecutive Year


Managed IT Service Provider, The Launch Pad, announced today announced today that CRN®, a brand of The Channel Company, has named Ilene Rosoff, President & CEO to its prestigious 2017 Women of the Channel list. The women executives who comprise this annual list span the IT channel, representing vendors, distributors, solution providers and other organizations that figure prominently in the channel ecosystem. Each is recognized for her outstanding leadership, vision, and unique role in driving channel growth and innovation.

CRN editors select the Women of the Channel honorees on the basis of their professional accomplishments, demonstrated expertise and ongoing dedication to the IT channel. This is the 7th year in a row that Ilene has been honored on the list. Continue Reading >>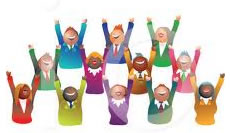 The Launch Pad is in hiring mode! Since our most successful team members have historically come from referrals, I'm reaching out to my most valued local networks and colleagues. If someone you know might be interested in the positions listed below, please ask them to submit a professional cover letter & resume to jobs@launchpadonline.com.

• Senior Network Engineer | MSP Help Desk

As a show of our appreciation, any referral we hire that stays on for 60 days earns you a $500 referral fee.
TechRecs
TechRec - How to Secure Your Data and Protect Your Privacy on Your Smartphone

As the world goes digital, humans have moved ahead of machines as the top target for cyber criminals. There were 3.8 billion internet users in 2017 (51 percent of the world's population of 7 billion), up from 2 billion in 2015. We all focus on cybersecurity on our desktops but what about our smart devices? Here are our picks for security apps for your smart phone. Continue Reading >>



TechRec: How to Share Large Files Over the Internet

You've got a file to share—a huge document, video presentation, or set of images. You can't just email it, because you're running up against your—or your recipient's—email size limit. Here are several ways you can share large files over the internet.

We're going to look at a few different ways you can get large files to someone, and they're all useful in different situations. Maybe it's a one-time thing, and you just need to get a file to someone quickly. Or maybe it's something you're going to need to do regularly. Whatever your needs, we've got you covered. Continue Reading >>
Tweet Digest - Highlights from the Month:
Your computer is typically running scores of processes behind the scenes of the relatively few windows you may have open. By using the Task Manager you can see these processes and gain better control of your system. http://ow.ly/bEPcV 1:35 PM June 11

Eighty-six percent of executives say that data breaches are more likely to occur with remote workers http://ow.ly/vllTG 2:11 PM June 18

There are a lot of really good Android security apps out there, but you'll be hard-pressed to find one that offers as many features as Sophos Mobile Security http://ow.ly/XjQnV0 9:31 AM June 16

Some basic cybersecurity advice: Back up all of your company's data securely http://ow.ly/9JSAa 12:35 PM June 14




follow us



Come and Blog with Us

Find expert IT advice, money saving tips and informative articles, breaking news on every aspect of technology for your business, all presented in plain English for easy digesting. Feel free to share your comments and make topic suggestions. We want to see it through your eyes and know what resonates most with our clients, our future clients, and our partners.