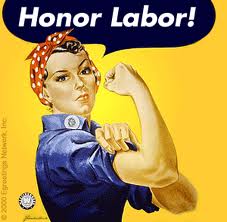 Happy Labor Day! The Launch Pad will be closed Monday, Sept. 3rd for the holiday. As always engineers will be monitoring and available for emergencies.
Hello *|FNAME|*,

Here is another great edition of TechBytes.

Features

9 Simple Ways to Protect Your Privacy

While you may think your personal information is actually personal, you'd be surprised how much information about you winds up online. Just do a search for yourself on Pipl, a people search directory, to see the personal details out there. (Go on, we'll wait.) Chances are the search came up with your name, social media profiles and possibly even your parents' names, address and telephone number too. Continue Reading >>



Criminals Can Steal Your Phone Number. Here's How to Stop Them


Criminals can steal your phone number by pretending to be you, and then moving your number to another phone. They'll then receive security codes sent via SMS on their phone, helping them gain access to your bank account and other secure services. Continue Reading >>



How To Organize Your Messy Windows Desktop


The desktop is a convenient place to store files and program shortcuts, but it can get messy fast. Here's how to tidy your desktop up so you can quickly find everything you're looking for—and make sure it stays nice and organized. Continue Reading >>


The Launch Pad Tech Support Tips
When providing IT support to our clients, we often suggest shortcuts, tools, and tricks that we use everyday. We thought it would be helpful to share some easy how-to tips to help users resolve common technical issues and questions. Continue Reading >>
Announcements

The Launch Pad CEO Ilene Rosoff Recognized as One of CRN's 2018 Women of the Channel for the Seventh Consecutive Year


Managed IT Service Provider, The Launch Pad, announced today announced today that CRN®, a brand of The Channel Company, has named Ilene Rosoff, President & CEO to its prestigious 2017 Women of the Channel list. The women executives who comprise this annual list span the IT channel, representing vendors, distributors, solution providers and other organizations that figure prominently in the channel ecosystem. Each is recognized for her outstanding leadership, vision, and unique role in driving channel growth and innovation.

CRN editors select the Women of the Channel honorees on the basis of their professional accomplishments, demonstrated expertise and ongoing dedication to the IT channel. This is the 7th year in a row that Ilene has been honored on the list. Continue Reading >>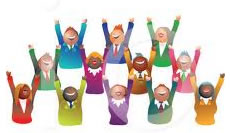 The Launch Pad is in hiring mode! Since our most successful team members have historically come from referrals, I'm reaching out to my most valued local networks and colleagues. If someone you know might be interested in the positions listed below, please ask them to submit a professional cover letter & resume to jobs@launchpadonline.com.

• Senior Network Engineer | MSP Help Desk

As a show of our appreciation, any referral we hire that stays on for 60 days earns you a $500 referral fee.
TechRecs
TechRec - How to Link or Embed an Excel Worksheet in a Word Document

Sometimes, you want to include the data on an Excel spreadsheet in your Microsoft Word document. There are a couple of ways to do this, depending on whether or not you want to maintain a connection with the source Excel sheet. Let's take a look: Continue Reading >>



TechRec: How To Deep Clean Your iPhone

Our phones come with us everywhere. We use them to snap photos, read the news, post on social media, play games, and plenty more. But the more we do with our phones, the more likely we are to fill up their limited storage space. Continue Reading >>
Tweet Digest - Highlights from the Month:
Cybersecurity troubles for SMBs could be traced back to attitudes and beliefs about security itself. Some 51% of small business leaders and 35% of employees said they don't believe their company is a target for cybercriminals http://ow.ly/bEPcV 1:35 PM August 11

All objects on your computer (e.g., files) have permissions that allow or deny various types of access. Here's how to change user permissions for a file. http://ow.ly/vllTG 2:11 PM August 18

To keep the desktop uncluttered, try only storing files on your desktop for as long as you need them. http://ow.ly/XjQnV0 9:31 AM August 16

Attacks including malware and cryptominers are targeting SMBs, and cybersecurity budgets can't keep up. Here's why http://ow.ly/9JSAa 12:35 PM August 14




follow us



Come and Blog with Us

Find expert IT advice, money saving tips and informative articles, breaking news on every aspect of technology for your business, all presented in plain English for easy digesting. Feel free to share your comments and make topic suggestions. We want to see it through your eyes and know what resonates most with our clients, our future clients, and our partners.