Hello *|FNAME|*,

Here is another great edition of TechBytes.

Features

Don't be Scammed by Bad Links in Google Search Results

On Wednesday, a top Google search result that seemed to be an advertisement for retail giant Amazon.com was actually something much more sinister—a malicious link to a Windows support scam. The problematic ad was first reported by ZDNet, but it seems that this problem has happened before.

Those who clicked on the ad were directed to a fake support website that presented an alert based on the OS they were using. According to ZDNet, Windows users saw a blue-screen-of-death and macOS users were warned that they were infected with crypto-ransomware. Continue Reading >>


How to Clear Your Cache and Cookies in Every Major Web Browser


The cache and cookies in your web browser are intended to help websites load faster and make your overall web browsing experience more efficient. However, they can occasionally cause conflicts with certain websites or web applications.

Taking time to clear out the cached files and stored cookies can help eliminate some of the common problems that users will run into while working online. It's also seen as good browser hygiene, and can help maintain privacy on a shared machine. Continue Reading >>



Manage the Chaos of Searching for Business Apps with GetApp


According to market research company App Annie, we spent 900 billion hours using apps in 2016. Users downloaded some 90 billion new apps, with publishers earning nearly $89 billion from downloads, in-app purchases and advertising. While the lion's share were gaming apps, a large portion consisted of business applications. With over 5000 business applications in the marketplace, GetApp can help you evaluate and compare software, SaaS and cloud-based business applications. Continue Reading >>



How to Arrange Desktop Icons Automatically in Windows
If you are like most people, you probably have a large number of icons on your desktop. As they accumulate it can sometimes be difficult to keep them organized so you can easily find the one you need. To help with this problem, Windows offers an auto arrange feature. Continue Reading >>
Announcements

The Launch Pad CEO Ilene Rosoff Recognized as One of CRN's 2016 Women of the Channel for the Seventh Consecutive Year


Managed IT Service Provider, The Launch Pad, announced today announced today that CRN®, a brand of The Channel Company, has named Ilene Rosoff, President & CEO to its prestigious 2016 Women of the Channel list. The women executives who comprise this annual list span the IT channel, representing vendors, distributors, solution providers and other organizations that figure prominently in the channel ecosystem. Each is recognized for her outstanding leadership, vision, and unique role in driving channel growth and innovation.

CRN editors select the Women of the Channel honorees on the basis of their professional accomplishments, demonstrated expertise and ongoing dedication to the IT channel. This is the 7th year in a row that Ilene has been honored on the list. Continue Reading >>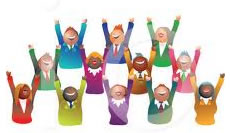 The Launch Pad is in hiring mode! Since our most successful team members have historically come from referrals, I'm reaching out to my most valued local networks and colleagues. If someone you know might be interested in the positions listed below, please ask them to submit a professional cover letter & resume to jobs@launchpadonline.com.

• Senior Network Engineer | MSP Help Desk

As a show of our appreciation, any referral we hire that stays on for 60 days earns you a $500 referral fee.
TechRecs
TechRec - Mobile Apps Series: SimpleMind, Scapple & MindNode

Mind-mapping is an essential part of the creative process. A mind-map is a diagram used to visually organize information. It often begins with a single concept drawn as an image in the center of a blank page and then associated images, words, and ideas are added establishing a hierarchy of more important ideas connected directly to the central concept with more minor notes branching out from there. Traditionally, mind-maps were created on paper or a whiteboard but in many cases the diagram would become so large and complex it could be difficult to manage. As part of our ongoing Mobile Apps Series, we will share our top three picks to help you effectively manage the mind-mapping process. Continue Reading >>


TechRec - How to Cancel or Delete a Stuck Print Job in Windows

Sometimes documents you're printing get stuck in the printer's queue, preventing further documents from being printed. Here's how to fix it when that happens.

Whether you're using a local or shared network printer, sometimes printing doesn't go quite right. Continue Reading >>
Tweet Digest - Highlights from the Month:
Even tho ransomware is on track to be a $1 bil crime, only 31% surveyed had heard of ransomware. http://ow.ly/bEPcV 1:35 PM Feb 21

The key to working more efficiently with multiple contacts is to define and use a group. Here's how http://ow.ly/vllTG 2:11 PM Feb 18

PC slow? Malicious software may be the culprit. What you should know http://ow.ly/XjQnV0 9:31 AM Feb 16

Survey finds employees want IT to help more with business process innovation. How we can help http://ow.ly/9JSAa 12:35 PM Feb 14




follow us



Come and Blog with Us

Find expert IT advice, money saving tips and informative articles, breaking news on every aspect of technology for your business, all presented in plain English for easy digesting. Feel free to share your comments and make topic suggestions. We want to see it through your eyes and know what resonates most with our clients, our future clients, and our partners.