Hello *|FNAME|*,

Here is another great edition of TechBytes.

Features

Three Ways to Search for Messages in Outlook

Most users have a love-hate relationship with Outlook. It's great until it doesn't work as expected. Users are often frustrated when they can't find an email message that they know is in their Inbox somewhere. TechRepublic member Marty's best solution is to use a search folder, but in this article, I'll introduce you to Instant Search and its contextual Ribbon tools.
Continue Reading >>

Basic Computer Security: How to Protect Yourself from Viruses, Hackers, and Thieves


People often think of computer security as something technical and complicated. And when you get into the nitty-gritty, it can be—but the most important stuff is actually very simple. Here are the basic, important things you should do to make yourself safer online. Continue Reading >>



Share Files Quickly and Easily with WeTransfer


There's something to be said for a company that focuses on doing one job very well. While many file storing and sharing organizations have opted to incorporate more complex collaboration tools, Dutch-based company WeTransfer offers a very simple and user-friendly file sharing service. Continue Reading >>


The Best Apps for Managing Email
Email has evolved from handling the simple exchange of messages to a de facto file storage, to-do reminder and business communication system. The average American worker receives about 120 emails a day, and many of us need far more from our email services than simple read and reply functions.

If you're bombarded daily by dozens of promotional and update emails, you'll want easy ways to manage them. If email is the primary way you communicate with colleagues, then features that allow efficient follow-up are key. No matter what kind of email user you are, you want to be easily able to filter out the relevant emails from the sea of marketing-driven messages clamoring for attention. Continue Reading >>
Announcements

The Launch Pad CEO Ilene Rosoff Recognized as One of CRN's 2016 Women of the Channel for the Seventh Consecutive Year


Managed IT Service Provider, The Launch Pad, announced today announced today that CRN®, a brand of The Channel Company, has named Ilene Rosoff, President & CEO to its prestigious 2016 Women of the Channel list. The women executives who comprise this annual list span the IT channel, representing vendors, distributors, solution providers and other organizations that figure prominently in the channel ecosystem. Each is recognized for her outstanding leadership, vision, and unique role in driving channel growth and innovation.

CRN editors select the Women of the Channel honorees on the basis of their professional accomplishments, demonstrated expertise and ongoing dedication to the IT channel. This is the 7th year in a row that Ilene has been honored on the list. Continue Reading >>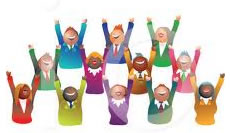 The Launch Pad is in hiring mode! Since our most successful team members have historically come from referrals, I'm reaching out to my most valued local networks and colleagues. If someone you know might be interested in the positions listed below, please ask them to submit a professional cover letter & resume to jobs@launchpadonline.com.

• Senior Network Engineer | MSP Help Desk

As a show of our appreciation, any referral we hire that stays on for 60 days earns you a $500 referral fee.
TechRecs
TechRec - pCloud: As Good as a Cloud Sync Service Gets

I've used a lot of cloud storage tools, from Dropbox to SpiderOak to Google Drive. Recently I happened upon a new player in the game: pCloud. This variation on the cloud storage service not only offers 10 GB of free storage (with the ability to get more space free or via purchase), but it also adds plenty of other nice features to the mix, including: Continue Reading >>

TechRec - How to Print From Your Mobile Device While on the Go

Smartphones and tablets are increasingly displacing desktops and notebooks in small businesses. But while these handheld devices are a boon to mobile productivity, they also present a problem when it comes to a common activity that is frequently take for granted — printing. Thankfully, app developers have merged the worlds of printing, online storage and mobile accessibility into one neat package: mobile printing apps. Continue Reading >>
Tweet Digest - Highlights from the Month:
Be organized - Small business owners need to prioritize cybersecurity. Take precautions to secure digital information http://ow.ly/bEPcV 1:35 PM April 21

Think that domain you're visiting is legitimate? Think again: Homograph attacks fake secure domains http://ow.ly/vllTG 2:11 PM April 18

How WeTransfer made it's mark in file sharing http://ow.ly/XjQnV0 9:31 AM April 16

The three 'B's' of cybersecurity for small businesses http://ow.ly/9JSAa 12:35 PM April 14




follow us



Come and Blog with Us

Find expert IT advice, money saving tips and informative articles, breaking news on every aspect of technology for your business, all presented in plain English for easy digesting. Feel free to share your comments and make topic suggestions. We want to see it through your eyes and know what resonates most with our clients, our future clients, and our partners.