Happy Thanksgiving! The Launch Pad will be closed November 23rd & 24th for the holiday. As always engineers will be monitoring and available for emergencies. .



Hello *|FNAME|*,

Here is another great edition of TechBytes.

Features

Why E-waste Should be at the Forefront of a Company's Cybersecurity Plan

Electronic waste is a huge problem that the world has to deal with. Every aspect of human existence is now invaded by electronic devices-TVs, servers, phones, refrigerators, and the rest. This has led to an unprecedented increase in the volume of e-waste in the world. In America alone, e-waste forms 70% of the overall waste in the country.
Continue Reading >>

Spot Unreliable Online Reviewer Scams with Fakespot


More than half of US consumers with Internet access shop online at least once a month. When selecting an item to purchase, most of us look for products with the most favorable reviews. Unfortunately, there are a number of unscrupulous online sellers who post fake product reviews to lure you to purchasing their products. Fakespot is a free online service that scans product reviews and reviewers to see if they are real or counterfeit. Continue Reading >>


Essential Steps for Improving Your Small Business Cybersecurity


Hackers have set their sights on small businesses because they often have weaker cybersecurity and can unknowingly serve as entry points to much larger corporations that they may have as customers. In fact, a staggering 71 percent of cyberattacks occur at organizations with fewer than 100 employees, according to the Small Business Committee. Continue Reading >>


5 IT Practices That Put Companies at Risk
A billion data records are compromised in the US in more than 90 million different cyber-related incidents each year, with each event costing a company an average of $15 million in damages. Certainly, cybersecurity threats continue to increase in size and complexity, but the real problem is that too many IT organizations are leaving their enterprises vulnerable to attacks because they overlook a number of simple tasks. Continue Reading >>
Announcements

The Launch Pad CEO Ilene Rosoff Recognized as One of CRN's 2016 Women of the Channel for the Seventh Consecutive Year


Managed IT Service Provider, The Launch Pad, announced today announced today that CRN®, a brand of The Channel Company, has named Ilene Rosoff, President & CEO to its prestigious 2016 Women of the Channel list. The women executives who comprise this annual list span the IT channel, representing vendors, distributors, solution providers and other organizations that figure prominently in the channel ecosystem. Each is recognized for her outstanding leadership, vision, and unique role in driving channel growth and innovation.

CRN editors select the Women of the Channel honorees on the basis of their professional accomplishments, demonstrated expertise and ongoing dedication to the IT channel. This is the 7th year in a row that Ilene has been honored on the list. Continue Reading >>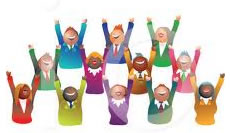 The Launch Pad is in hiring mode! Since our most successful team members have historically come from referrals, I'm reaching out to my most valued local networks and colleagues. If someone you know might be interested in the positions listed below, please ask them to submit a professional cover letter & resume to jobs@launchpadonline.com.

• Senior Network Engineer | MSP Help Desk

As a show of our appreciation, any referral we hire that stays on for 60 days earns you a $500 referral fee.
TechRecs
TechRec - Mobile Apps Series: Florida Storms and GasBuddy

Living and working in Florida, the threat of a hurricane is part of our daily life from June through the end of November. Hurricane Irma impacted the entire state just a week ago and many of us are still dealing with power outages, gas shortages, and property damage. As with all things in life, knowledge is power when dealing with a storm of this magnitude. Two mobile apps were invaluable sources of information that helped us all weather through Irma.
Continue Reading >>


TechRec - Wipe Your Hard Drive Clean in Five Simple Steps

Whether you are donating, recycling or giving your old PC to a friend, simply deleting the files on your hard drive isn't sufficient. Even if a file doesn't show up after you delete it, the file data can still be retrieved with a data recovery program. Here's how to delete your data in five steps. Continue Reading >>


Tweet Digest - Highlights from the Month:
Many IT orgs are leaving their enterprises vulnerable to attacks because they overlook a number of simple tasks http://ow.ly/bEPcV 1:35 PM Oct 21

Roughly 30% of CEOs have had their email login credentials shared online http://ow.ly/vllTG 2:11 PM Oct 18

Here are top tips and best practices from the pros on how to keep your business from falling prey to cybercrime. http://ow.ly/XjQnV0 9:31 AM Oct 16

Never install un-trusted software. Simple tips for avoiding malware infection http://ow.ly/9JSAa 12:35 PM Oct 14




follow us



Come and Blog with Us

Find expert IT advice, money saving tips and informative articles, breaking news on every aspect of technology for your business, all presented in plain English for easy digesting. Feel free to share your comments and make topic suggestions. We want to see it through your eyes and know what resonates most with our clients, our future clients, and our partners.