The Launch Pad will be closed February 19th for Presidents' Day. Engineers will be monitoring and available for emergencies .



Hello *|FNAME|*,

Here is another great edition of TechBytes.

Features

Five Ways to Keep Your Data Safe While Traveling

Traveling with data can be risky these days. There are the bad guys like snoopers on public networks at the airport and pickpockets who want to swipe your phone. And then there are the good guys, like border agents who, in the course of doing their job, may inadvertently force you into a compromising position as happened to one NASA employee. Continue Reading >>

Three Ways to Search for Messages in Outlook


Most users have a love-hate relationship with Outlook. It's great until it doesn't work as expected. Users are often frustrated when they can't find an email message that they know is in their Inbox somewhere. TechRepublic member Marty's best solution is to use a search folder, but in this article, I'll introduce you to Instant Search and its contextual Ribbon tools. Continue Reading >>



How to Access Your Router If You Forget the Password


If you've forgotten your router's password, acquired a used router, or are just helping out a friend with their setup, you can reset the router's password to its factory default.

Routers protect their web interfaces—where you can configure their networking, parental control, and port forwarding settings—with a default username and password. You can change these default passwords to something a bit more secure, but then it's on you to remember the credentials you've used. If you're working with a router for which you don't know the password, you'll need to reset the router to use its default settings, and then find out what those default credentials are.
Continue Reading >>


Get A Little Extra Security Shopping for the Holidays with Privacy.com
Hackers love the holiday shopping season as much as retailers do. In the first weekend of the 2017 holiday shopping season, malware infections rose 123%. Submitting personal financial information on websites is risky at best. The safest solution would be to have a different credit card for every site or online subscription you sign up for, but how would this be feasible? With Privacy.com, that's exactly what you can do. Continue Reading >>
Announcements

The Launch Pad CEO Ilene Rosoff Recognized as One of CRN's 2016 Women of the Channel for the Seventh Consecutive Year


Managed IT Service Provider, The Launch Pad, announced today announced today that CRN®, a brand of The Channel Company, has named Ilene Rosoff, President & CEO to its prestigious 2017 Women of the Channel list. The women executives who comprise this annual list span the IT channel, representing vendors, distributors, solution providers and other organizations that figure prominently in the channel ecosystem. Each is recognized for her outstanding leadership, vision, and unique role in driving channel growth and innovation.

CRN editors select the Women of the Channel honorees on the basis of their professional accomplishments, demonstrated expertise and ongoing dedication to the IT channel. This is the 7th year in a row that Ilene has been honored on the list. Continue Reading >>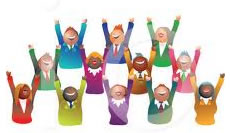 The Launch Pad is in hiring mode! Since our most successful team members have historically come from referrals, I'm reaching out to my most valued local networks and colleagues. If someone you know might be interested in the positions listed below, please ask them to submit a professional cover letter & resume to jobs@launchpadonline.com.

• Senior Network Engineer | MSP Help Desk

As a show of our appreciation, any referral we hire that stays on for 60 days earns you a $500 referral fee.
TechRecs
TechRec - Why Rebooting Your Router Fixes So Many Problems (and Why You Have to Wait 10 Seconds)

The internet is down, but you know what to do: unplug your router or modem, wait ten seconds, then plug it back in. It's second nature at this point, but why does it actually work? And is there some magic to the ten second number?

And the even bigger question: is there some way you can stop doing this? Continue Reading >>



TechRec: How to Move and Extract PDF Pages in Adobe Acrobat DC

One of the best features in Adobe Acrobat DC is it's enhanced ability to easily edit PDF documents. Not only does it allow users to add or edit text in a document's original font, you can also delete or reorder pages and extract page sets to create separate PDF files in just a few simple steps.. Continue Reading >>



Tweet Digest - Highlights from the Month:
Many IT orgs are leaving their enterprises vulnerable to attacks because they overlook a number of simple tasks http://ow.ly/bEPcV 1:35 PM Jan 21

Roughly 30% of CEOs have had their email login credentials shared online http://ow.ly/vllTG 2:11 PM Jan 18

Here are top tips and best practices from the pros on how to keep your business from falling prey to cybercrime. http://ow.ly/XjQnV0 9:31 AM Jan 16

Never install un-trusted software. Simple tips for avoiding malware infection http://ow.ly/9JSAa 12:35 PM Jan 14




follow us



Come and Blog with Us

Find expert IT advice, money saving tips and informative articles, breaking news on every aspect of technology for your business, all presented in plain English for easy digesting. Feel free to share your comments and make topic suggestions. We want to see it through your eyes and know what resonates most with our clients, our future clients, and our partners.