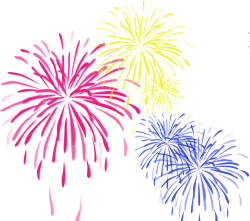 Happy Independence Day! The Launch Pad will be closed July 4th for the holiday. As always engineers will be monitoring and available for emergencies. .



Hello *|FNAME|*,

Here is another great edition of TechBytes.

Features

How to Make Your Employees Care about Cybersecurity: 10 Tips

People are the largest security vulnerability in any organization. Here's some expert advice on how to make cybersecurity training more effective and protect your business.

Employees are a company's greatest asset, but also its greatest security risk. Continue Reading >>

Simple Strategies for Avoiding Malware Infection


As long as your mobile device, desktop or laptop or is connected to a network, your data is vulnerable. Malware attacks are on the rise with 8.5 million mobile malware attacks and 430 million new unique pieces of malware detected last year. Here are a few simple ways you can avoid malware infection on your devices. Continue Reading >>


FTC's Operation Tech Trap Targets Tech Support Scammers


In 2014 we shared a cautionary story about one of our clients who received a fake tech support call. Fake tech support scams have cost consumers hundreds of dollars over the years. The US Federal Trade Commission has partnered with state, federal and international law enforcement officials to end these scams that trick people into thinking their computers are infected with malware and viruses and charge them for un-needed repairs.
Continue Reading >>



10 Tech Tips to Save You Time & Improve Productivityl
When providing IT support to our clients, we often suggest shortcuts, tools and tricks we use everyday. Here are some of our favorites: Continue Reading >>
Announcements

The Launch Pad CEO Ilene Rosoff Recognized as One of CRN's 2016 Women of the Channel for the Seventh Consecutive Year


Managed IT Service Provider, The Launch Pad, announced today announced today that CRN®, a brand of The Channel Company, has named Ilene Rosoff, President & CEO to its prestigious 2016 Women of the Channel list. The women executives who comprise this annual list span the IT channel, representing vendors, distributors, solution providers and other organizations that figure prominently in the channel ecosystem. Each is recognized for her outstanding leadership, vision, and unique role in driving channel growth and innovation.

CRN editors select the Women of the Channel honorees on the basis of their professional accomplishments, demonstrated expertise and ongoing dedication to the IT channel. This is the 7th year in a row that Ilene has been honored on the list. Continue Reading >>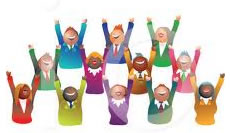 The Launch Pad is in hiring mode! Since our most successful team members have historically come from referrals, I'm reaching out to my most valued local networks and colleagues. If someone you know might be interested in the positions listed below, please ask them to submit a professional cover letter & resume to jobs@launchpadonline.com.

• Senior Network Engineer | MSP Help Desk

As a show of our appreciation, any referral we hire that stays on for 60 days earns you a $500 referral fee.
TechRecs
TechRec - Mobile Apps Series: Pushover, Gusto & TickTick

Choosing the right software and applications are critical to running your business effectively and efficiently. Many mobile applications are tied to desktop software because your business doesn't just run on your desktop in an office during traditional business hours. As part of our ongoing Mobile Apps Series, we will share our top three picks to help you effectively manage your business, at any time and from anywhere.Continue Reading >>



TechRec - How to Recover a Deleted File: The Ultimate Guide

It's happened to most of us. You delete a file and realize you need it back. This guide will explain when you can get that file back and how to go about it. Is it really deleted? Continue Reading >>

Tweet Digest - Highlights from the Month:
Be organized - Small business owners need to prioritize cybersecurity. Take precautions to secure digital information http://ow.ly/bEPcV 1:35 PM June 21

Choosing the right software and apps are critical to running your business effectively and efficiently. Our picks http://ow.ly/vllTG 2:11 PM June 18

How you move a computer mouse may reveal if you're lying http://ow.ly/XjQnV0 9:31 AM June 16

Never install un-trusted software. Simple tips for avoiding malware infection http://ow.ly/9JSAa 12:35 PM June 14




follow us



Come and Blog with Us

Find expert IT advice, money saving tips and informative articles, breaking news on every aspect of technology for your business, all presented in plain English for easy digesting. Feel free to share your comments and make topic suggestions. We want to see it through your eyes and know what resonates most with our clients, our future clients, and our partners.