Hello *|FNAME|*,

Here is another great edition of TechBytes.

Features

Watch Out For These Dirty Tricks From Discounted Software Resellers

Low-price listings for expensive software like Microsoft Office or Adobe Creative Suite are usually too good to be true—especially on secondary markets like Craigslist or eBay. Let's take a look at some of the ways scammers try to rip you off. Continue Reading >>

Make Important Email Standout in Outlook with Color Coding


To make sure emails from important contacts stand out and do not go unnoticed, you can set up a rule that makes the email appear in a specific color or a specific size and type of font. For example, you can make emails from your boss appear in a larger font or have emails from family members all appear in red. To set up the way emails are displayed for Outlook 2016, Outlook 2010 and Outlook 2007:
Continue Reading >>



Twenty-One Signs Your Computer May Have a Virus


The Internet seems to be full of good guys and bad guys, and the bad guys want to take over your computer. That might seem to be an oversimplification, but the fact is that there are thousands of viruses, malware, or trojanware that could infect your system. Sometimes getting infected is as easy as visiting a website that is on an infected server. Continue Reading >>


Has Your Password Been Stolen? Find Out With This Tool
A new service makes it easier to know if old passwords you've used have been made public in a data breach.

The Pwned Passwords tool, integrated into the popular password manager 1Password, lets customers type in an old password and find out if it's been leaked in a data breach. Continue Reading >>
Announcements

The Launch Pad CEO Ilene Rosoff Recognized as One of CRN's 2016 Women of the Channel for the Seventh Consecutive Year


Managed IT Service Provider, The Launch Pad, announced today announced today that CRN®, a brand of The Channel Company, has named Ilene Rosoff, President & CEO to its prestigious 2017 Women of the Channel list. The women executives who comprise this annual list span the IT channel, representing vendors, distributors, solution providers and other organizations that figure prominently in the channel ecosystem. Each is recognized for her outstanding leadership, vision, and unique role in driving channel growth and innovation.

CRN editors select the Women of the Channel honorees on the basis of their professional accomplishments, demonstrated expertise and ongoing dedication to the IT channel. This is the 7th year in a row that Ilene has been honored on the list. Continue Reading >>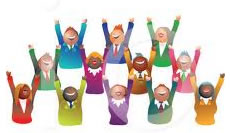 The Launch Pad is in hiring mode! Since our most successful team members have historically come from referrals, I'm reaching out to my most valued local networks and colleagues. If someone you know might be interested in the positions listed below, please ask them to submit a professional cover letter & resume to jobs@launchpadonline.com.

• Senior Network Engineer | MSP Help Desk

As a show of our appreciation, any referral we hire that stays on for 60 days earns you a $500 referral fee.
TechRecs
TechRec - How to Opt Out of Targeted Online Advertising

If you have spent any time researching a product, you have likely been annoyed to find targeted ads for that product or something similar showing up on pages as you browse the Web. These targeted ads are delivered based on your online activities as well as other factors like race, sex, age, level of education, income level, employment, economic status, personality, attitudes, opinions, lifestyle, and other interests. It can feel a little insidious but fortunately there are steps you can take to prevent or opt out of targeted online advertising. Continue Reading >>



TechRec: How to Find Hidden & Saved Passwords in Windows

As you go about your day logging into various websites in your browser or accessing protected file shares on the network, Windows stealthy works in the background and may or may not store your credentials in various locations within the operating system.
Continue Reading >>

Tweet Digest - Highlights from the Month:
Many IT orgs are leaving their enterprises vulnerable to attacks because they overlook a number of simple tasks http://ow.ly/bEPcV 1:35 PM March 21

How to run your business from your smartphone: 11 tips http://ow.ly/vllTG 2:11 PM March 18

Windows Spectre Patches Are Here, But You Might Want to Wait http://ow.ly/XjQnV0 9:31 AM March 16

Never install un-trusted software. Simple tips for avoiding malware infection http://ow.ly/9JSAa 12:35 PM March 14




follow us



Come and Blog with Us

Find expert IT advice, money saving tips and informative articles, breaking news on every aspect of technology for your business, all presented in plain English for easy digesting. Feel free to share your comments and make topic suggestions. We want to see it through your eyes and know what resonates most with our clients, our future clients, and our partners.