Hello *|FNAME|*,

Here is another great edition of TechBytes.

Features

2020 Technology Trends for Small Business Owners to Anticipate

At last check, America was hosting more than 30 million small businesses. The ones that plan for the latest technology trends will hold a distinct advantage over their competitors. Here are six tech-related trends that business owners should anticipate. Perhaps one or more will have a direct impact on your business. Continue Reading >>



Company Shuts Down Because of Ransomware – A Cautionary Tale


Employees of an Arkansas-based telemarketing firm were notified they should find new employment after IT recovery efforts didn't go according to plan following a ransomware incident that took place at the start of October 2019. Continue Reading >>



Microsoft is Ending Support for Windows 7 and Windows Server 2008: Here's What You Need to Know


All good things must come to an end, and that includes popular and robust operating systems that outlive their life span. Microsoft is retiring support for its desktop OS Windows 7 and its server OS Windows 2008 as of Jan. 14, 2020. This includes all versions of these operating systems for businesses and consumers with the exception of federally certified voting systems that run Windows 7. Continue Reading >>


Protect Your Business With This New Year's Resolution | Start a Security To-Do List
Protecting an organization depends on deep knowledge and experience, but a security to-do list can go a long way toward locking things down. The old saying that security is only as strong as your weakest link could not be more true today. Bad actors are targeting every element of the organization, from AC outlets to staff members, so it's imperative that all hands are on deck when it comes to security. Continue Reading >>
Announcements

The Launch Pad CEO Ilene Rosoff Recognized as One of CRN's 2018 Women of the Channel for the Seventh Consecutive Year


Managed IT Service Provider, The Launch Pad, announced today announced today that CRN®, a brand of The Channel Company, has named Ilene Rosoff, President & CEO to its prestigious 2017 Women of the Channel list. The women executives who comprise this annual list span the IT channel, representing vendors, distributors, solution providers and other organizations that figure prominently in the channel ecosystem. Each is recognized for her outstanding leadership, vision, and unique role in driving channel growth and innovation.

CRN editors select the Women of the Channel honorees on the basis of their professional accomplishments, demonstrated expertise and ongoing dedication to the IT channel. This is the 7th year in a row that Ilene has been honored on the list. Continue Reading >>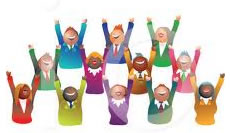 The Launch Pad is in hiring mode! Since our most successful team members have historically come from referrals, I'm reaching out to my most valued local networks and colleagues. If someone you know might be interested in the positions listed below, please ask them to submit a professional cover letter & resume to jobs@launchpadonline.com.

• Senior Network Engineer | MSP Help Desk

As a show of our appreciation, any referral we hire that stays on for 60 days earns you a $500 referral fee.
TechRecs
TechRec - When Was The Internet Invented? 10 Facts You Probably Didn't Know

The Internet has been called the most important invention in the history of mankind. We are still in the early days of this global computer network, but it's already changing everything about how we work and live.
If it wasn't for the Internet, you probably wouldn't be reading this right now. However, how much do you actually know about when the Internet was invented? Continue Reading >>


TechRec: Joan is the Office Booking Tool You Need

If your office booking system is in need of an upgrade, consider Joan. What is Joan? Imagine you could attach a purpose-built tablet to a wall and have that tablet display upcoming meetings for a room. Imagine that tablet was e-ink only, so battery life wasn't an issue. And imagine there was a piece of companion hardware that allowed you to, with a single tap, book or release a room or reserve a room for a specific time.: Continue Reading >>
Tweet Digest - Highlights from the Month:
Survey finds that the number of employees who think their boss is watching is actually 20 percent higher than the number of bosses who actually are. http://ow.ly/bEPcV 1:35 PM Jan 11

Nearly 7 million records are compromised each day in the US, but how businesses respond determines whether they will recover.. http://ow.ly/vllTG 2:11 PM Jan 18

How to train your employees to avoid online scams: 5 tips http://ow.ly/XjQnV0 9:31 AM Jan 16

Attacks including malware and cryptominers are targeting SMBs, and cybersecurity budgets can't keep up. Here's why http://ow.ly/9JSAa 12:35 PM Jan 14




follow us



Come and Blog with Us

Find expert IT advice, money saving tips and informative articles, breaking news on every aspect of technology for your business, all presented in plain English for easy digesting. Feel free to share your comments and make topic suggestions. We want to see it through your eyes and know what resonates most with our clients, our future clients, and our partners.