RevITup™ Easy-to-GreenIT™– The Launch Pad's Green Initiative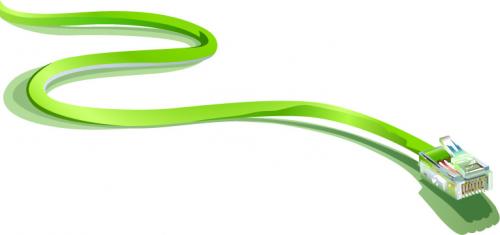 Applying sound environment practices to IT services just makes sense for business. Green technologies not only help the environment, but also save money and improve business operations. As a managed IT services provider and accredited Green IT MSP Alliance member, The Launch Pad is committed to helping our clients and our community through our RevITup Easy-to-GreenIT™ Initiative.

What Green Strategies Can Your Business or Organization Incorporate?

Incorporate Managed IT Services
Managed IT services is a more cost effective and energy efficient model service model that incorporates remote monitoring and remote management of workstations, servers and network devices on a fixed monthly fee. It means not having to dispatch a vehicle for 80 – 90% of service requests and being able to remotely manage power usage and power off and on equipment. The Launch Pad's RevITup Business Care Managed IT Series can deliver these efficiencies to your organization.

Implement Energy-Efficient Servers and Printers
If you're on the fence about replacing old equipment, remember that the latest generation of servers consume less power than regular models and include components to increase air flow. New printers, available with low cost duplexing features, save energy and toner and can reduce paper usage by 50%.
Implement Notebooks Instead of Desktops
Green IT Facts

Laptop computers are more resource efficient than desktops. A typical laptop with an LCD monitor consumes less than half the amount taken by an equivalent desktop/monitor pair - about 570 kWh per year.

A business with 500 computers could have saved more than $100,000 per year by switching from free-running desktops to power-managed laptops.
Notebook costs have dropped over the past few years and increased in power. So, in most cases, they can easily be used as a desktop replacement. Notebooks take up less desk space, enable mobile and remote workers (thus saving transportation costs) and are significantly less expensive in terms of power usage.
Use Power Management Features
Many IT departments focus on uptime and performance and overlook the built-in power management tools that come with many pieces of equipment. It's worth taking time to optimize them.
Reduce Waste
All-in-one machines, like multifunction printers, will help your organization consume less energy and will leave less landfill waste when they're retired.
Server Virtualization & Server Consolidation
Many small businesses under-utilize servers. This means that they are using extra hardware, space and power. Server virtualization consolidates the workloads of underutilized servers to fewer machines, reducing money spent on hardware and administration. It also means energy savings and ultimately, less equipment in the office and in landfills. Also, businesses can simply consolidate the number of servers used by decommissioning older servers and moving to newer and fewer servers.

Using a Data Center
By moving servers to a data center businesses can save money and equipment costs. Data centers are often pre-equipped to provide virtualized servers and have better power management for more efficient usage. Moving some or all of the company servers to a data center can mean savings in both resources and total cost of ownership.

Recycle Old Equipment - The Launch Pad Teams with eCycling.com
Computers, monitors and other electronics contain toxic materials that can harm the environment and creates an estimated 70% landfills. In June 2009, The Launch Pad teamed with eCycling.com, a Tampa-based, nationwide IT asset disposition and electronics recycling (eCycling) service provider. Through this relationship, we can provide a smooth and easy recycling service to Launch Pad clients during upgrades and equipment decommissions with 3 easy steps:
The Launch Pad will set up an appointment to inventory all of the electronic equipment that you wish to dispose of or provide this service during equipment upgrades.

The Launch Pad will schedule an equipment pickup of the equipment from your office with eCycle.com


Documentation will be provided stating that equipment was disposed of in accordance with state and local laws.



GreenBack™ Community Outreach Program – Nonprofit Organizations

In addition to facilitating eCycling services for clients, gently used PCs and other equipment will be recycled back into the community and made available to nonprofit organizations throughout the Bay area. If you are a nonprofit organization, you can sign up on our website through the Easy-to-GreenIT link with your wish list, and we will distribute equipment on a first come, first serve basis. If you are a business disposing of equipment, you can opt to designate your equipment to be recycled to the local nonprofit of choice or the next in need on our list.

For more information contact Megan Meisner, program coordinator at 813-920-0788 x210 or e-mail mmeisner@launchpadonline.com