This issue of Zero2Sixty brings you exciting updates on our new RevITup Business Care Managed Service Program, more technology tools and recommendations from the The Launch Pad team and other tips that will help you streamline your business, maximize your technology and boost your bottom line. Also, we have made some updates to the website highlighting our RevITup Managed Serivces - Check it out!
--------------------------------------------------------------------------------------------------------------
In This Issue April 2008
--------------------------------------------------------------------------------------------------------------
--------------------------------------------------------------------------------------------------------------
Released last month, our new LiveConnect Online Support Portal offers instant access to our enhanced online ticketing system, service reports, a knowledge base, invoice history and configurable member access. Not only can you create and track service requests in real time with automated status updates, but now you can view executive service sum

mary and management reports, search your company's personalized knowledge base, view and print invoices and set up your team members with defined levels of user access.

Read More

** Request your login today by e-mailing support@launchpadonline.com with "Request Portal Login" in the subject line.

--------------------------------------------------------------------------------------------------------------
Referral Program Pays $$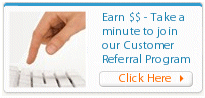 Thank you to all of the clients and partners who took advantage of our Launch Pad Referral Program in the first Quarter of 2008. Your referrals were responsible for 13 new Launch Pad clients. Our Lucky Clover campaign was also a great success thanks to all of your efforts.

Join the club and share the love. Tell us about a company you think would be a great fit for our Web or IT services and you can earn real dollars or Launch Pad service dollars

Find out more about our referral program and submit your referrals today!
--------------------------------------------------------------------------------------------------------------
Launch Pad Close Up - Our New Offices
The end of 2007 marked the move into our new digs on Gunn Highway in Odessa. It was just what we had been waiting for, complete with spacious offices, outdoor deck (and run for the occassional canine visitors), two beautiful conference rooms and lots of growing room.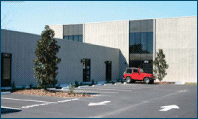 The building was brand new so our final move in was a bit delayed but we are all settled in now and enjoying it. Stop in for a visit when our are out our way. We would love to show you around.
2107 Gunn Hwy
Odessa, FL 33556


(billing/mailing address still 18130 Jorene Rd. Odessa)
--------------------------------------------------------------------------------------------------------------
--------------------------------------------------------------------------------

For both prospective and current customers, The Launch Pad offers a complimentary technology review and problem prevention audit to pin-point where you are most vulnerable to hardware failure, hackers, virus or spyware and data loss. We'll provide you with a complete network report card and show you any areas that need attention.
To ask about a free, no-obligation problem prevention audit, contact Randy Todd, Client Solutions Manager at 813-920-0788 x202 or e-mail rtodd@launchpadonline.com.



--------------------------------------------------------------------------------------------------------------
Save the Date
Save the date! On May 12th, Ilene Rosoff, Launch Pad President has been invited back by CDW and Inc. Magazine's Small Business Review to present the second in a series of small business technology webinars. The topic of this webinar is "The Great Backup Myths: How to avoid disaster and protect your company" If you missed the 1st webinar, you can view the archived webinar in the Small Business Center of our website. Stay tuned for complete event details and registration.
Join us in May!
Give Your Tapes the Pink Slip
RevITup with our New Low-cost Onsite/Remote Managed Backup Series

What if you walked into your office tomorrow and discovered a virus, hacker or system crash had destroyed every filte, database and e-mail on your server? How confident are you that your data could be restored? How often are you testing your tape backups or doing a full system restore? If you don't regularly test restoring your backups, you are at high risk for losing irreplaceable company files.
The Launch Pad's new RevITup Managed Backup and Distaster Recovery Solution means that your data is 100% safe and secure. It also means that your data is backed up in real-time every 15 minutes on and offsite. Our solution even includes a NAS server at your location which you can run from (virtualize) if your server crashes. All of this with no up front investment!

Tip for a better Internet Experience?
Did you know that clearing the cache on your Browser can correct many unexplained problems experieced with web forms and on interactive or ecommerce websites? If functions on a website you are visiting are not behaving as expected, try clearing the cache.
Internet Explorer
1) Select Tools > Internet Options > General
2) Click the "Delete" button under browsing history


In Firefox
1) Select Tools > Options >
2) Open the Advanced panel and click Network Tab
3) Clcik the "Clear Now" button by the Cache Settings
Featured White Paper download now


The New Face of IT : Managed Services - Paving the Road to Small Business Success

Many of you have joined our RevITup Business Care Managed Service series and are already enjoying the benefits of a managed and monitored technology solution. For those of you who would like to gain a little bit more understanding of what it's all about and what a managed service approach to your IT can mean for your business, take a few minutes to read the short white paper above. Then give us a call and we can tell you exactly what kind of savings (typically 30% annually) and benefits it can bring to your organziation.

Bid a Fond Farewell to Windows XP

As of June 30th, 2008 Microsoft will no longer be selling either the OEM or retail version of Windows XP. That means within the next 60 days or so after that, new XP workstations will be difficult to come by and that will include Launch Pad manufactured systems. We will have a stock of XP licenses for our system builds but once those are gone, Vista will be the standard. It does not mean that you have to upgrade existing systems but it will mean the new stations will need to have Vista.

RevITup Business Care - A Drama in Real Life

We thought one of the best ways to illustrate the RevITup Managed Service value to your business is with a story from one of our RevITup Business Care customers. Being a RevITup customer means we have our eyes on your network 24x7. Two weeks ago, one of our newer customers, Levy Awards & Promotional Products, experienced this first hand. Our monitoring system tagged a predictive hard drive failure alert on a workstation and created a ticket within the system.
Within minutes, the ticket was routed to one of our help desk technicians who immediately contacted the customer, remoted directly to the desktop and did a hard drive scan. Sure enough, the hard drive was verging on failure. We were able to get a engineer onsite within 24 hours, replace the drive and safely move all the data over without interuption. Disaster averted and it didn't cost Levy Awards any downtime or a penny for the service because it was all included in their monthly fee. Its a beautiful thing.

We welcome your feedback regarding the newsletter. Feel free to send suggestions on information you would like to see included in future issues.