Welcome to our current issue of Zero2Sixty, The Launch Pad's monthly technology newsletter for small business. If you've missed recent issues or you're a new subscriber, our newsletter, each month's issue includes a wealth of IT and web information, expert advice, tips on how to save money, maximize your business processes and generate revenue. Our selection of timely and informative articles is designed for busy executives, IT specialists and staffers assigned the task of "keeping the computers and website up and running".

In This Issue

Could our Business Survive if you Lost Access to Your Data for a Week


Studies show that traditional, accepted, and regularly utilized "backups" prove that they fail anywhere from 30 - 50% of the time!

Improve Network Performance and Eliminate Web Abuse


Control Employee Productivity Issues, Bandwidth and Internet Use

Big Rewards for Our Loyal Clients


Take advantage of our client referral and earn up to $200 per referral

EasyOrder Supply Program - Member Updates


Big Savings in a Tough Economy

TecRec Tips & Tricks


10 Tips to Deter Laptop Theft, Word Tricks: easy document compare & shrink to fit

News & Announcement- Meet the Team


Welcome our newest Launch Pad team members, Jennifer Hibner and Joe Friend

feature
____________________________________________________________________

Could our Business Survive if you Lost Access to Your Data for a Week?
In today's information economy, businesses thrive on the intellectual property they produce. This is a fancy way to say that your data (Word docs, spreadsheets, databases, customer lists, etc.) is the heart and soul of your business. The problem: Most organizations never slow down long enough to make sure that they are properly protecting their intellectual property – the livelihood of businesses – until something goes wrong.

Most studies conducted on traditional, accepted, and regularly utilized "backups" prove that they fail anywhere from 30 - 50% of the time! Call me crazy, but those are not odds I would entrust my company's data with. Is your organization prepared to recover from an IT disaster? According to Info-Tech Research Group, almost 60 percent of North American businesses do not have a disaster recovery plan in place to resume IT services in case of crisis.

Ensuring that sensitive information, such as customer records, not only remains protected during a crisis, but is accessible following a crisis, is a business-critical requirement. Following are six key tips organizations should consider for IT disaster recovery planning.

1. Devise a disaster recovery plan
Define not only what is important to keep the business running, but also the "recovery time objective" or how quickly the organization needs to be up and running post-disaster. Other key plan components to consider are who declares the disaster, how employees are informed of a disaster, and the best method to reassure customers of the company's continued ability to service them.

2. Test the disaster recovery plan
Perform rigorous testing one or more times per year in simulated realistic conditions to determine the effectiveness of the disaster recovery plan.

3. Perform off-site data backup and storage
Off-site data backup and storage is critical for organizations of all types. Companies need to determine the acceptable time between the last available backup and any potential disruption. For some organizations, this "recovery point objective" or RPO must be measured in minutes, while others can live with an RPO of up to 24 hours. Every organization should backup its data at least once daily, but it is preferable to perform more frequent backup or " continuous data protection." Our RevITUp BDR Managed Backup Series provides the complete package for a low monthly investment.

4. Perform data restoration tests
Companies need to perform monthly restoration tests to validate that a restoration can be accomplished during a disaster. Furthermore, the backup software and the hardware on which data resides need to be checked daily to verify that backup is completed successfully. With tape backup, companies need to store the tapes in an offsite location that is secure and accessible, while disk systems need to have an offsite replication if the backup is not run offsite initially.

5. Be redundant
Disaster recovery time can be cut down to minutes rather than days when organizations establish redundant servers for all critical data and provide an alternate way to access that data. Redundancy can extend to alternative data centers for key servers and data to ensure issues onsite do not interrupt business operations.

6. Consider hiring a managed services provider
For small- to medium-sized organizations, it is often cost prohibitive to implement a sound disaster recovery plan. Managed services providers have the technical personnel to design, implement and manage complex disaster recovery projects, and have the server, storage and network infrastructure in place to manage a true disaster recovery plan. This shared infrastructure can offer cost-effective solutions for small and medium-sized organizations.

Bottom Line

Organizations of all sizes are vulnerable to experiencing a crisis that could prevent them from continuing normal business operations at any time. A well-structured and coherent disaster recovery plan will enable companies to recover quickly and effectively from an unforeseen disaster or unplanned downtime, thus avoiding significant business interruption and loss.

If you would like to have The Launch Pad complete an independent review of your organizations backup and recovery plan please don't hesitate to call. We have helped hundreds of small business owners rest easy at night by providing them the correct tools and insight to know their business is protected.

*The Launch Pad offers the only Data protection plan for small businesses that ensures you business is 100% protected for Backup, Business Continuity, and Disaster Recovery at a price point small businesses can afford.
small business IT solutions & advice
_______________________________________________________________________

Improve Network Performance and Eliminate Employee Productivity Issues

Do you have any of these internet issues in your business?
Not enough bandwidth

No control over web content

Slow internet applications

Employees surfing the web
If you do, then The Launch Pad has the perfect solution! As part of our new RevITupTM WebSentry Series, our network performance and monitoring tools will help you manage this important resource.

Powered by Cymphonix and available for a low monthly investment, this service can restrict access to sites that are not business essential or considered to be an HR liability. We can also prioritize your web based business applications to ensure they have access to bandwidth over nonbusiness web access. RevITupTM WebSentry has the ability to provide user-based confidential reports to executives that show which sites are most frequently visited and which users are accessing the web the most.

For more information please contact our Launch Pad client solutions team at 83-448-1700 x206.
Big Reward for Our Loyal Client - Take Advantage of the Launch Pad Client Referral Program and Earn up to $200 Per Referral.
Here at The Launch Pad, we appreciate the power of our customers sharing their positive experiences with others and we want to share our appreciation by rewarding you for telling someone about our company. To send us a referral, use our quick web referral form. Referral dollars are paid for each referral that generates a sale totaling $500.00 or more. When the first $500.00 is reached for a new referral, your referral dollars will be distributed. For each referral you may select $200 Web Hosting Dollars, $200 Service Dollars or $100.00 Dollars (paid by Launch Pad check)

EasyOrder Supply Program - Member Updates
We want to insure you are taking full advantage of all the terrific, cost-saving and timesaving features offered by o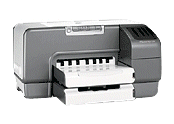 ur

EasyOrder Supply Program
. As a member, you probably received a recent e-mail letting you know that your client solutions manager will be in touch in the shortly to for a quick overview on the program and to make sure your customer printer supply catalog is up to date. If you haven't already joined, you can sign up right online and start saving today!



launch pad TechRecs _________________________________________________________________

Ten Tips to Deter Laptop Theft
The best way to protect the company's confidential data is to prevent laptop thefts from occurring in the first place. Following are ten practical tips to deter laptop theft:
Use cable locks on laptops as visual deterrents

Carry laptops in inconspicuous carrying cases, instead of telltale laptop bags

Lock unsecured notebooks in cupboards, notebook carts or other secure facilities when not in use

Do not leave laptops in your vehicle
Cover up and lock laptops in the trunk if you must leave them in a vehicle

Lock your office door whenever you leave your laptop in sight

Publicize the use of recovery software and data delete capabilities

Engrave your name and phone number into the laptop

Always take your laptop on a plane as carryon luggage (don't check it)

Be alert at airport security to ensure that thieves don't swap your briefcase for theirs



TechRec Tip - Word
Compare 2 Documents with Ease
Sometimes it is hard to tell where changes have been made in a document. Contracts, among many other items, are lengthy and extremely detailed. When multiple people are making edits, it can prove especially hard to track the items people are changing. The track changes tool makes this easy, but some people fail to use it. Instead of squinting at both documents, trying to pinpoint all the discrepancies, let Word find them for you! For Word 2003 users, just open the original document, select "Compare and Merge Documents" from the Tools menu, then select the new document. For those using Word 2007, pick Compare | Compare from the Review ribbon, then select both documents.
Word - Shrink to Fit
I bet you did not know you have the ability to shrink a document by one page? Everyone knows that a mainly blank piece of paper is not only a waste; it looks unprofessional. Word will toy with the fonts in your document to effectively make the page smaller. When your Print Preview screen shows a page with sparse text ending your documents, you can now do something about it. When using Word 2003, simply click "Shrink to Fit" (*If you are using Word 2007, the function is called "Shrink One Page") Not satisfied with how your document now looks? Just press Ctrl-Z and your work is reversedtop
Find Great Technology Resources for Small Business in our Resource Center

Go Wireless/Get Mobile
Learn more about mobility solutions for your small business by visiting "Go Wireless/Get Mobile" in our SMB Resource Center more info >>
Additional Resources:
How to Manage Employees in Remote Locations

Windows Mobility Resources
Check our our Latest Press Releases
Keep up with the latest company buzz more info >>

About The Launch Pad
Established in 1992, The Launch Pad is a Florida-based business solutions provider and online computer retailer. The compan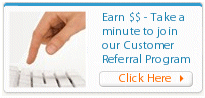 y's goal is to offer a single source of web and technology guidance and tools to help small businesses and organizations save on IT downtime and costs, increase business productivity, enhance their brand – and turn their goals into reality. The Launch Pad's information technology solutions are based on products from industry leading vendors, including HP, IBM, Apple, Cisco, Microsoft, Intel, Symantec and many others. For more information, please visit www.launchpadonline.com or contact us toll-free at 888-920-3450.

This Month's Technology Picks for Small Business Mobility

The Executive Summary - Our Recommendations:
Good mobility solutions take careful planning and the right tools. Here are this month's picks to help you take it to the streets.

Windows Small Business Server 2003 is an essential tools for small business and comes with many built in mobility features such as Exchange Server and Remote Web Workspace

Windows Small Business Server 2003 R2
Includes 5 user licenses plus Exchange Server - $558 more info>>





Microsoft Exchange Server 2007 Standard Edition Complete DVD


For adding Exchange capabilities to Windows 2003 Standard server. Includes 5 user CALs

- $1191

more info>>






HP iPAQ 510 Voice Messenger SmartPhone The HP iPAQ Voice

Messenger offers professionals a powerful, easy-to-use Smartphone that combines the mobility of a cell phone, the capability of a PDA, constant contact of a push e-mail device, and the power of an office phone systemncludes Windows Mobile 6.0. - $273 more info>>

HP iPAQ hx2490b Pocket PC PDA -
Access the Internet, mobile office applications, e-mail and calendaring plus

much more with this versatile PDA includes Windows Mobile 5.0 Premium. - only $396
more info>>


HP iPAQ rx5910 Travel Companion -
All the features of a PDA plus a premier GPS navigation system guides you to virtually - $499 more info>>


Linksys 4-Port Gigabit Security Router with VPN RVS4000 -
Part of the Linksys Small Business Series, this VPN Router allows you to create a secure VPN connection for remote user to access the network and provides gigabit speeds on your LAN (local area network). - $109 more info>>


HP Deskjet 460wbt
Print on the go with optional wireless Bluetooth and 802.11 WLAN technologies. Print at speeds of up to 17 ppm mono and up to 16 ppm color, from PCs and PDAs plus direct photo printing from PictBridge-enabled digital cameras and memory cards. - $340 more info>>


Check out our great selection of XP and Vista notebooks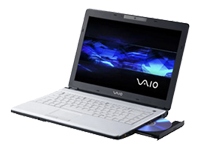 starting at $479 - more info>>
launch pad news
_______________________________________


Spotlight:
Meet Our New Team Members


Client Solutions Manager - Joe Friend
A graduate of National American University, Joe comes to us with over 15 year of experience in network engineering, IT project management and problem solving.

Here's what Joe had to say about his experience so far with The Launch Pad: "The Launch Pad has great clients. They are successful businesses and individuals, who use technology as a tool to their advantage. I enjoy the variety and challenges of the job, everyday is different. This is also what I like about my job, it is constantly changing and evolving. Every day I learn something new. That's great!"
A little more about Joe:
Personal Motto: Make a difference

Favorite movie:
Casablanca
Favorite food: A well prepared slow cooked standing rib roast
Super-power I want & why: Hmmm? Teleportation, so I could travel the Universe and write my own "Hitchhikers Guide to the Galaxy".


Director of Managed Service Sales - Jennifer Hibner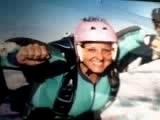 Jen joined The Launch Pad in August of this year after about a decade in the telecom world. So, she definitely understands the importance of good customer relations!

What does Jen find satisfying about her profession?, "Helping customers with a tailor-made solution and seeing their business thrive as a result."
Personal Motto: Be true to yourself
Favorite movie: Fantasia
Favorite food: Sushi
Super-power I want & why: Flying….of course