Since 1992 The Launch Pad has delivered IT and Web Services to small and medium-sized businesses. We have carefully crafted a rock-solid business model designed to for success. Our decision to move into IT services franchising was driven a passion for this industry and a desire to help other IT companies and entrepreneurs to succeed and excel with managed IT services. For us, franchising was the next logical step to share our vision.

Our mission is to offer a single source of technology guidance and tools to help you build a profitable and successful managed IT services company with all of the tools, practices, support and training you need to have a world-class technology company. Whether you are launching a new venture or already have an existing IT company, we we take you to the next level with a winning formula for success and turn your business goals into reality.



"Many existing small IT service companies hit a "brick wall" both in the shift to managed services and in achieving real growth. The Launch Pad offers you the chalk to draw a door and get to the other side

An IT Services Franchise Designed to Insure your Success
The goal for our franchise program is to build an airtight framework for those who have a passion for this business to be able to succeed and excel over and over again. S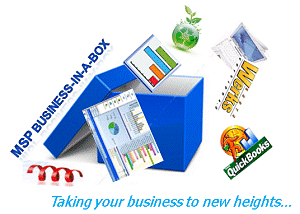 o for our franchise plan, we laid out specific mandates, such as:
Vetted and airtight model

Business in a box

Integrated approach to marketing, sales, service, and management

Tight process that can be monitored and deployed at the headquarters level

Quality assurance team of franchise owners to conduct site visits and reviews, and deliver benchmarking data and deliverable action items for improvement

Continuing education

Community outreach

Modules available such as RevITup Green or VM/Cloud Computing so we don't suppress individuality

Zenith Infotech and ConnectWise platform model

Agreement with multistate data center operator like Peak 10 for cloud computing
What we hope to achieve is a franchise model with a different spin; one that is not only technically best of breed, but progressive, relevant, and allows the franchisee to put his or her mark on the business and give back to the community -a kind of grassroots franchising.
RevITup™ MSP Franchise FAQ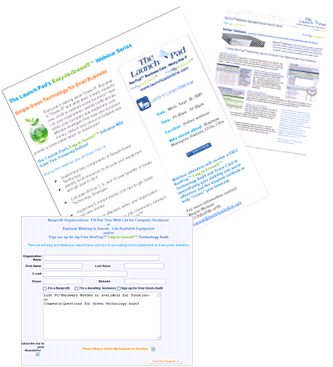 Q. I'm interested. What do I do next and how can I stay informed?
A. Completing the Action Form adds you to our franchisee list and you'll receive news and updates as we move through the process.

Q. What are the prerequisites and approval process for franchisees?
A. Our franchise coordinator can answer questions regarding specific requirements. You can start the process by filling out the action form or you can contact Megan Meisner, Franchise Coordinator, at
888-448-7100 x 210 to obtain more information.

The general steps are as follows:
Short phone meeting to review the program and qualifications. Right now we are accepting applications for our 2nd wave Franchise-1st Program as well as live-launch franchise candidates.

Receive RevITup™ Franchise packet and complete a Request for Consideration form.

Review of application and presentation of Franchise Disclosure Document (FDD)


Invitation to our Discovery Day at our corporate offices in Tampa, Florida
Q. What are the approximate startup costs?
A. A complete Franchise Opportunities Package which details the investment requirements and franchise specifics can be requested via the form on the right. Franchise 1st program members will receive a 15% discount on the fee. Franchisees should also have at least $120,000 available in working capital.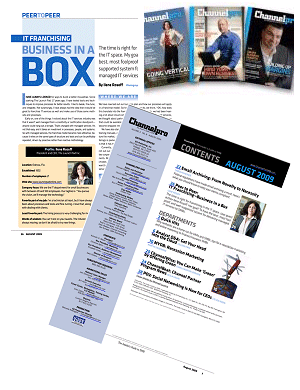 Q. If I have an existing IT business, can I integrate it into your franchise?
A. Absolutely! We have two pathways, one for startups and one for existing companies
Q. Will financing be available?
A. Yes, we will have options for financing including preregistration with SBA
Q. When is the launch date?
A. We are currently planning our national open launch at the end of Q2, 2010. The Franchise 1st program is currently in process.

Q. What kind of training will your franchisees receive?
A. Franchisees will receive a 5 day training onsite here in our corporate offices. Plus, follow up training and certifications will be provided through our online university; RevITup U. Additionally, we will host ongoing business builder webinars and seminars along with product rollout modules.
Q. Are you going to offer exclusive territories?
A. Yes, territories will be based on demographics of businesses that range from 10 – 150 employees as well as zip code areas. We will define territories of 2500 businesses per.
Q. My business is located in an area with very specific demographics. Will there be assistance in marketing regionally and to specific verticals?
A. Yes, we will offer both local and regional marketing and marketing programs targeted to specific verticals. Our corporate headquarters is also engaged in national campaigns focused on brand building and name recognition.
Q. How many employees will I need?
A. Initially the franchise owner will typically have 2 - 3 part-time or full-time team members focused on sales and delivery. Existing IT companies will use existing team members and build out the structure as defined in our model.

Q. How long does it take to get a franchise open?
A. Our target time is 45 days once the agreement is signed and financing is complete.

Q. Is the toolset and "business-in-a-box" committed to ConnectWise and QuickBooks or is there planned integration to other solutions such as Tigerpaw or Autotask?
A. While we will have prebuilt templates available for ConnectWise, we are not exclusive to the PSA. The templates tools and processes can be used with any solution. The same is true for accounting where we will make recommendations regarding the chart of accounts.

Q. One of the strengths of franchise is name recognition - how will you do this on a national or regional basis?
A. The Launch Pad already had built national name recognition over the last 18 years. We have managed services clients located throughout the US, #1 rankings in Google and a commitment to continue to build our brand both nationally and by establishing local market presence for each franchisee. We have also built and will continue to build co-marketing relationships and referral partnerships with channel vendors and national organizations that fit our vertical demographics for lead generation and referral to our local franchisees.